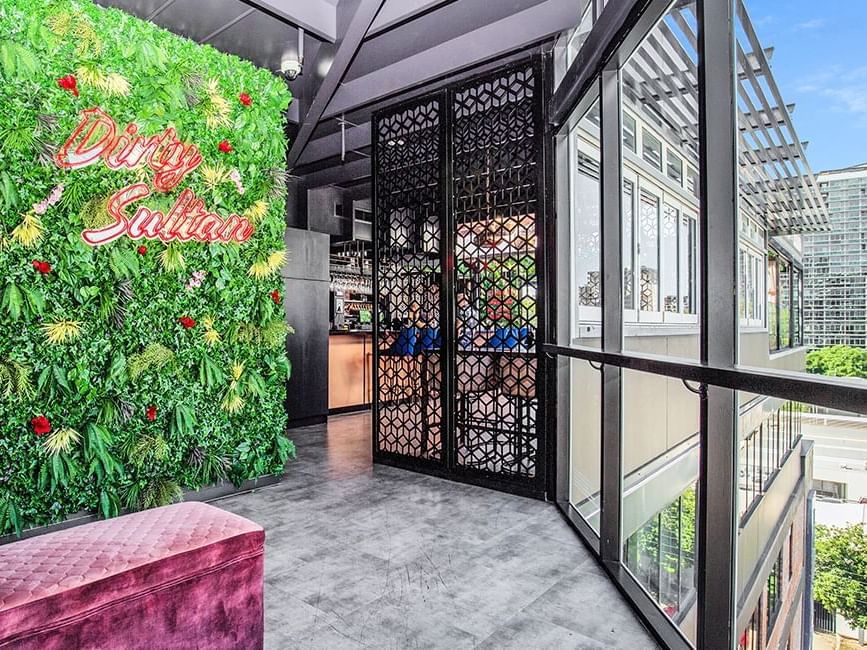 Dirty Sultan
Give me the best of fare. The finest of drink. But make it worthy of a sultan!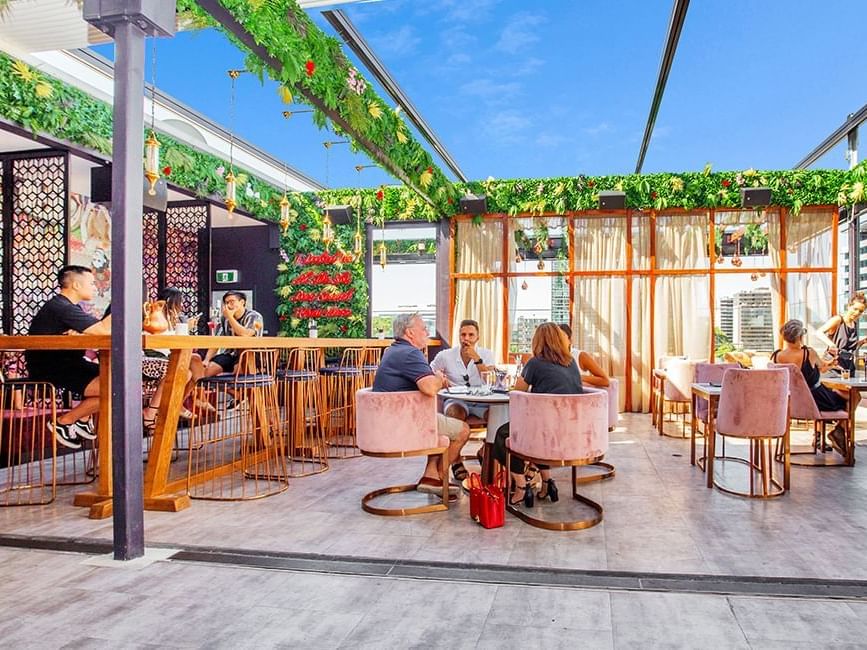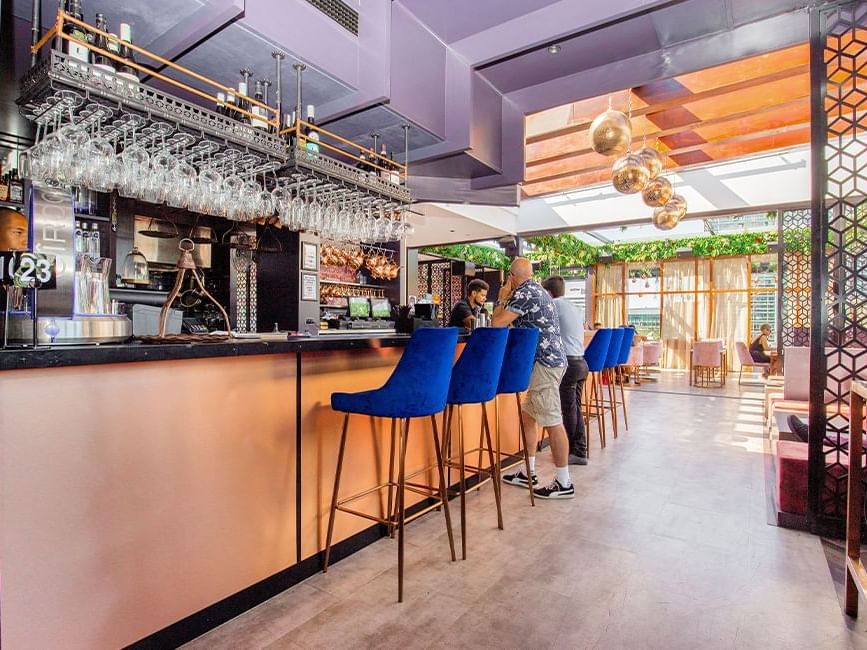 Enter the world of Dirty Sultan – bold, bright and breathtakingly exciting.
Located on the top level of The Constance Fortitude Valley, Dirty Sultan is Brisbane's first rooftop shisha lounge, but it's not all about the smoke. Street food platters and a selection of house-crafted cocktails are designed to immerse guests in an authentic Turkish experience.
Chat with friends and family over drinks at the bar, bond by sharing nouveau-Turkish meze, or relax and watch the sunset as you smoke a hookah.
The smoking lounge is separated from the bar and restaurant by sliding screens, so non-smokers can choose to simply enjoy the funky atmosphere and great cuisine. For customers interested in smoking shisha, Dirty Sultan offers both tobacco and non-tobacco varieties in a range of different flavours.
FAQs
What sort of music is played?
Early in the evening, lounge music is played. At around 10pm, a local DJ arrives, and unleashes a soundscape of eclectic international beats – low-fi, European hip-hop and more.
Is normal alcohol served?
Yes! Dirty Sultan offers 13 house cocktails, as well as an extensive drinks menu featuring wines, beer and spirits.
What are the opening hours?
Dirty Sultan is open 5pm-late Thursdays and Fridays, and 2pm-late Saturdays and Sundays.
Are there gluten-free and vegan options on their menu?
Yes, there are gluten-free, vegan, vegetarian and dairy-free options available. You can view the full menu here.
How long can I smoke shisha for?
Each shisha session runs for 30 minutes, with a maximum of 10 guests. Flavours include grape, watermelon and strawberry.
Visit Dirty Sultan
The Constance HOTEL ROOFTOP, 18-20 Constance STREET, Fortitude Valley 4006 Brisbane Australia