6 Free and Fun Experiences at Brisbane Festival
Free and the Fun Activities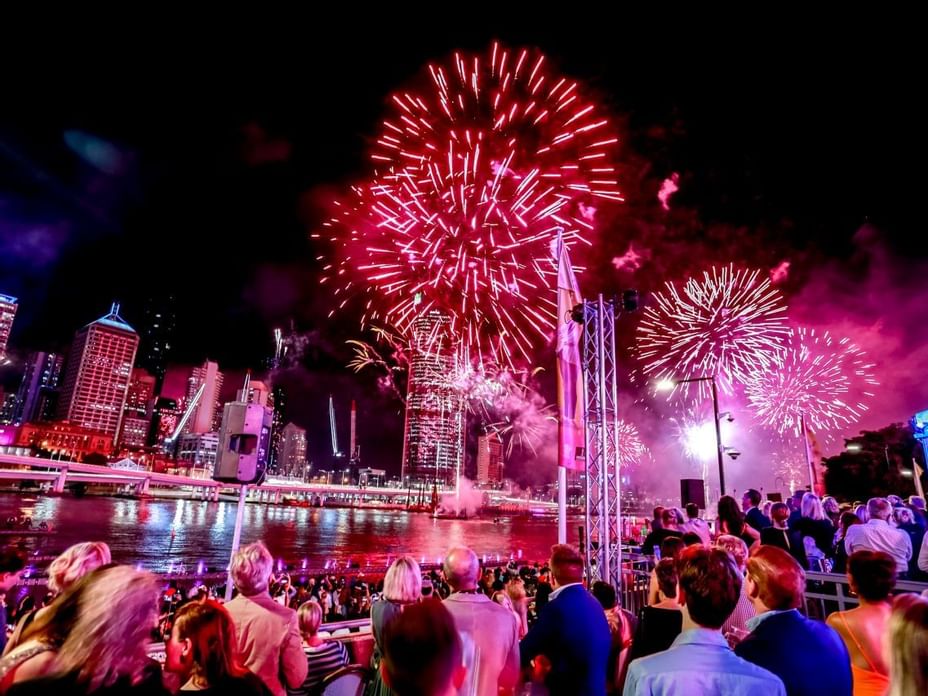 Wondering what there is to do in September in Brisbane? Brisbane Festival runs from September 2 - 24, 2022 and celebrates Brisbane arts, culture and all the fun this river city has to offer. Book your stay at The Constance, the perfect Fortitude Valley hotel, and explore your surroundings. Whether you're visiting from far away or you're a local, combining Brisbane Festival and The Constance Hotel is the perfect staycation. We've compiled a list of free activities (and some fun not-so-free) for you to check out during your visit.
1. Street Serenades
Image Credit: Brisbane Festival
The Brisbane Festival Street Serenades is the biggest music extravaganza in Brisbane's history. From Drewvale on the south to Chermside on the north, Mt Crosby and Moggill in the west and the Port of Brisbane in the east, 119 artists will serenade 190 suburbs. Not only will there be pop-up concerts with folk, classical and jazz music, but also symphonies, DJ's, cabaret shows, circus & ballet dancers. Join the artists and the community in parks, bowls clubs, libraries and halls throughout Brisbane.
2. BOQ Festival Garden
Image Credit: Brisbane Festival
Head to the Brisbane Festival hub at South Bank, the BOQ Festival Garden. Be serenaded by the river, or take in the entertainment of the roaming merrymakers, a group made up of singers, dancers, musicians, drag and DJ's.
Once the sun sets, explore the illuminated instalments that are fun, interesting and thought-provoking. Think of it as art, but also some science too. Walk through the rainforest and the IMB Institute of Light, push yourself forward and back on an illuminated swing set (I Believe), or check out the interactive light installation on the Light Seesaw. If you're after a chill-out, sit back on the Riverside Green, relax and take in some of Brisbane's best artists such as Katie Noonan, Kate Miller-Heidke, Alex Lloyd and JSQZE.
For Brisbane Festival 2021, the South Bank Piazza has a lot going on! You've got late-night cabaret, live music and circus acts. Some standouts are Summer Play Factor (SPF), in preparation for summer, this circus show (combined with a DJ) has surfboard acrobatics, ice-cream juggling and beach cricket. From 17 - 18 September, Hugh Sheridan (Packed to the Rafters) and Australia's most sought-after dancers bring you a sensory spectacular full of classic beats, top-notch moves and even some cabaret.
3. Messengers of Brisbane
Image Credit: Brisbane Festival
Spend some time bird-watching, it's relaxing and you'll get your steps up. Created by Florentijn Hofman, and brought to you by Brisbane's Urban Art Projects, giant Gouldian finches can be spotted on top of iconic landmarks and public spaces (around 6). Wearing their bright party hats, they'll be sure to give you a surprise when you come across them.
4. Lost - West Village
Image Credit: Brisbane Festival
In celebration of nature, and in dedication to endangered and rare botanicals, Australian artist Amanda Parer has taken the magic we see in paintings and brought it to life. Visit the Lost installation in West Village during Brisbane Festival to set your eyes upon glorious floral illuminations. Wander through the art and join in on free creative workshops. Create your own piece of art with up-cycled materials combined to make a flower crown or insect mask. For a cultural sensory exploration of sights, sounds, smells, and flavours in the form of nature, join Kieron Anderson, first nations caretaker and chef for the "Sense the Connection" workshop. There are limited tickets available to immerse yourself in first nations knowledge.
5. Imaginaria
Image Credit: Brisbane Festival
It's not free (Children's tickets from $27.95 and adults $29.95), but it's pretty spectacular and a must-visit during the Brisbane Festival. Combining imagination and technology, inflatable bubbles, mazes created by lights and shimmering light sculptures, it's a journey that is part game and part art gallery. This futuristic experience is essentially a sound and light playground for both children and adults.
6. Sunsuper Riverfire
Image Credit: Brisbane Festival
Finish off the two weeks of the Brisbane Festival with an epic display of fireworks along the Brisbane River at the Sunsuper Riverfire. With barges, bridges and highrise rooftops acting as launch pads, watch the city light up in spectacular fashion. If you don't mind the people, the perfect free vantage point is along the banks of South Bank. The Kangaroo Point Cliffs also have some pretty good spots to see the magic. For an unforgettable experience, book in advance for the Wheel of Brisbane.